During a visit to the Galapagos Islands, you'll want to know what to pack, because your Galapagos Islands packing list will in many ways be different. That's because a trip here isn't simply a beach holiday. The Galapagos is packed with potential for adventure and its precious wildlife and nature must be treated with kindness and respect. In this article, we share some of our top packing tips and help you say safe, sustainable and prepared for a wonderful adventure.
Packing for an adventure in the Galapagos Islands
If you're heading to many holiday destinations across the world, you'll want to pack your swimmers, your sun screen, lots of summer clothes and a good book. But during your trip to the Galapagos Islands, you'll need more. By this, we don't mean that you have to bring heavy bags and check in extra luggage. What we mean is, there are a number of things you'll need to bring to the Galapagos Islands which you might not usually consider.
Of course, there are lots of things you can buy whilst you're in your destination. In fact, we encourage this in order to increase the economic contribution you have to a place. In fact:
"For every US$100 spent on a tour holiday by a tourist, only around US$5 actually stays in a developing-country destination's economy." – United Nations Environmental Programme (UNEP)
In favour of having you support the economy in the Galapagos, we encourage local spending with local companies; restaurants, day tours, hire equipment, food and drinks from local shops, and so on.
There are however some things you'll need to consider before you depart. In this article we help you understand this in more detail.
Extra Galapagos Islands packing list information
Before we start, it might be helpful for you to understand a few things about the Galapagos Islands; the weather, the conditions, the general safety, and more. We'll outline a few of these things here for you, so you feel in the know and prepared to pack!
The weather
Before they travel, many people think that the Galapagos Islands are tropical. This is not true, and depending on the time of year, the weather and water conditions can vary hugely. In this post, we talk about the weather in the Galapagos Islands throughout the year. 
General conditions
In general it is also good to know a little about what a vacation in the Galapagos Islands looks and feels like. This might make you feel more confident when it comes to choosing clothing and footwear, for example. Ninety-five percent of the land area of the Galapagos Islands is protected, and tourists are only able to visit these areas with guides.
In these areas, walking trails offer guests chances to see the wildlife and nature of this amazing part of the world. Often passing over rough lava or uneven boulders, visitors must be prepared for walking in somewhat rough conditions. Meanwhile, if you choose to take a boat, some sites may involve wet landings (with rafts). For much of your time in the Galapagos, comfortable clothes which you don't mind damaging are highly encouraged. Having said this, feel free to pack some nice clothing for your dinners out in the evenings!
Safety
With no large cities to worry about and generally small crowds, the Galapagos Islands feel safe and are considered so for tourists. Having said this, it is always recommended that you purchase a good travel insurance policy before your trip. Maintain peace of mind in case you lose anything, become injured, experience cancellations, and so on.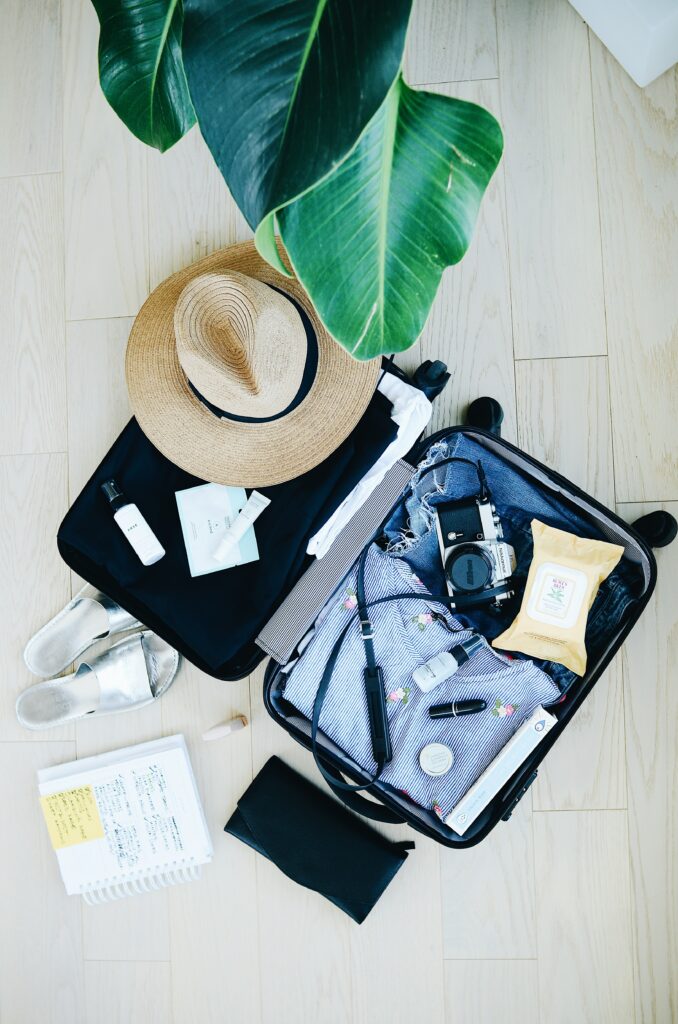 Your Galapagos Islands packing list
Taking into account not only your safety and comfort, but also your impact on the archipelago, in this article we share with you some helpful advice when it comes to your Galapagos Islands packing list.
Galapagos Islands – clothing and footwear
Swim shirt
Snorkelling and swimming in the Galapagos is an absolute must. If you are visiting during the warmer months and you don't need a wetsuit to stay warm, be sure to wear a swim shirt to avoid burning. The Galapagos is on the equator, so the sun is strong. Wearing a swim shirt will help you relax a little about the sun's rays and focus on what is important – the amazing sea life!
Swimmers
Swimming is a big part of your Galapagos Islands experience! Bring swimmers to see the islands from the sea and well as from land.
Water shoes
Some people like to pack some water shoes to wear in the Galapagos Islands. As you explore the underwater world, you'll be walking over some pretty spiky volcanic rocks and this can make it a little uncomfortable. Therefore, if you do have anything like this, it is highly recommended and will help you take a dip in places where others might not be equipped to.
Packable down jacket
If you're visiting between June and November, make sure to bring a convenient and packable jacket that will help you keep warm. Even during the warmer months, you might like to wear a down jacket during ferry rides or in the early mornings and late evenings.
Ultra-light rain jacket
The rainy season in the Galapagos lasts from December through to May. It rains almost every day during this period, even though it's warmer. During this time, bring a rain jacket to keep you from getting wet as you explore.
Clothes for hiking
Shorts, pants and t-shirts (which you feel most comfortable walking in) are super helpful in the Galapagos Islands. Bring options – both long pants, shorts as well as short sleeved t-shirts and long sleeve ones – because the weather can change from day to day and you'll need to dress accordingly.
Comfortable shoes
Whether you like walking and exploring in sandals or sneakers, make sure you have appropriate footwear for your visit. Lightweight, breathable shoes with a good grip will be good for just about any activity you want to try.
Sun hat
The sun is strong in the Galapagos and a sun hat is absolutely essential!
Light sweaters
Layers are super helpful during a visit here. In the mornings and evenings it can be cold, whilst throughout the day it might be warm. Layer up with a light sweater at the beginning of a day trip and you'll find it much easier to cope with the changing temperatures as the sun reaches its peak and then sets at night.
Galapagos Islands – hygiene and medical
Reef-safe sunscreen
It is highly important to protect the wildlife in the Galapagos Islands. One thing you can do to contribute to a better habitat for sea life, is choosing reef-safe sunscreen. Regular sun screen bleaches coral and can be toxic to animal life. Pick up a sunscreen that uses "non-nano zinc oxide" particles and pop it in your bag.
Mosquito repellent (not absolutely necessary)
You won't find many mosquitos in the Galapagos Islands, so there's not much need to bring a repellent. However, if you'd like to bring some and avoid any bites, feel free to bring it. Also note that there is no malaria here either, so nothing to be worried about in terms of your health.
Sea sickness tablets
If you are prone to sea sickness, it is a great idea to grab some sea sickness tablets and put them in your suitcase. Ferry rides between islands can be bumpy and cause some nausea. Even if you're not sure whether you get sea sick, you should bring some of these with you just in case.
A basic first aid kit
A typical first aid kit including stomach medicines, pain killers, band aids, bandages, antihistamines and more, is also recommended for any trip. This way, you'll be prepared for injury or sickness at all times.
Galapagos Islands – technology and other essentials
Flashlight
Although this isn't entirely necessary, during your visit to the islands you will find some backstreets and areas are not lit up with street lights. Therefore, if you're walking back to your accommodation after dinner, or planning to see sites in the evening, pack a flash light with you.
Battery pack
A battery pack is a useful item to pack on any vacation, however it should certainly be on your Galapagos Islands packing list. If you're out all day or wanting to take lots of photos, a battery pack is a great idea for topping up your phone charge.
Camera
What better place to bring a camera, than the Galapagos Islands? You won't regret taking home incredible photos of the scenery and wildlife.
Water-purification device
A water-purification device will not only save you money on your trip, but also hassle, and plastic. Plus, the water in the Galapagos Islands, much like the rest of Ecuador, is not safe to drink. Do a little research into devices you'd like to buy and make the purchase before you travel. Something like this might be helpful. 
Eco-friendly cup and bottle
An eco-friendly cup and bottle are excellent additions to your packing list. Reducing the amount of plastic you throw into landfill is one of the main benefits, whilst it's also a good idea just to have water on you at all times in order to reduce dehydration. Be sustainability trendsetters during your Galapagos trip!
Day bag
Your Galapagos Islands packing list should absolutely include a comfortable and sturdy day bag. Whether it's a backpack or a tote bag, you'll need one of these to carry around your towel, bottle, money, phone and anything else you need during the day. Plus, bringing a day bag will reduce your need to purchase items in plastic bags.
Light travel towel
You never know when you'll find a place you want to swim or snorkel. Therefore, bring a lightweight towel with you and keep it in your bag, just in case the opportunity arises!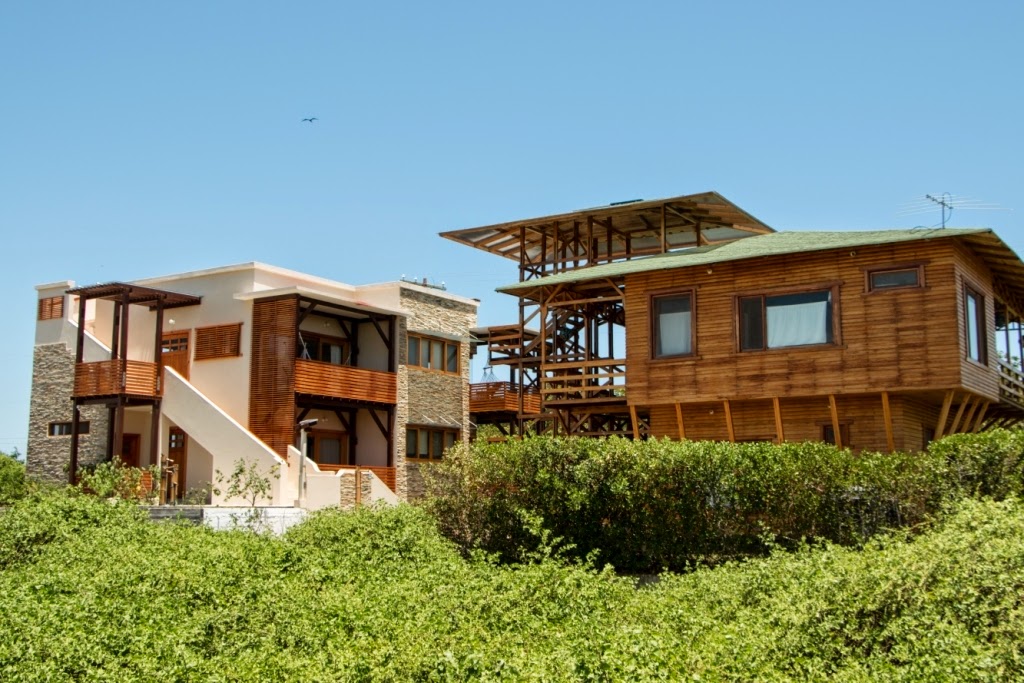 Chez Manany Galapagos Ecolodge
Chez Manany is an ecolodge on Isabela Island, known for its warm hospitality and genuine care for the environment. This cosy ecolodge puts sustainability as its top priority and wants to improve conditions on the island day by day.
To find out more, click here.