The hotel industry currently accounts for approximately 1% of global carbon emissions. On top of this, it is responsible for a great deal of unnecessary waste including that of food and plastic. In order to combat environmental degradation across the word, eco-friendly hotel trends are now emerging. In this article, we share some simple tips for eco-friendly operations at your hotel and answer the question, "how can hotels reduce their environmental impacts?". 
How can hotels reduce their environmental impacts?
The increasing demand for eco-tourism is causing an increase in "greenwashing". Sustainability has in some cases become a marketing strategy, whereby hotels use only limited sustainability improvements to sell hotel rooms. There are however a number of worthwhile changes your hotel can make for the significant reduction of environmental impact.
From reducing water usage, recycling plastics, offsetting carbon emissions and using renewable energy sources, there is plenty that your hotel team can do to implement sustainable hotel initiatives. In this article, we share a number of simple changes your hotel can make in order to reduce its impact and work towards sustainable operations.
Food sourcing
If your hotel serves food or has a restaurant, it might be a good idea to review your menu. Things you can consider during this process include:
If you can replace some of your suppliers for local options
Whether there are any sustainable/organic suppliers in your region
Whether you have space or resources to grow some of your own produce
Water conservation
Hotels create a huge amount of wastewater, or used water. For washing, cleaning and cooking purposes, guests and staff alike use water throughout the day at a hotel. Depending on your location, your hotel could consider installing a water treatment plant. Small hotels can save money and precious water at their properties by installing their own systems.

Renewable energy
Using renewable energy sources at your hotel makes for a great step towards carbon reduction. In recent years, solar panels have become more affordable. In fact, not only are they cheaper to install but they can help you to save money in the long run. With the help of photovoltaic panels and solar heating panels, your hotel could operate much more efficiently and environmentally friendly.
Chemical-free products
By assessing the chemicals you have in your cupboards and choosing more responsible companies, your hotel could reduce the amount of harmful chemicals it releases into the environment. By using biodegradable cleaning and housekeeping products as well as offering reef-safe sunscreens and hygiene products to guests, you will be taking a great step towards reusing your environmental impact.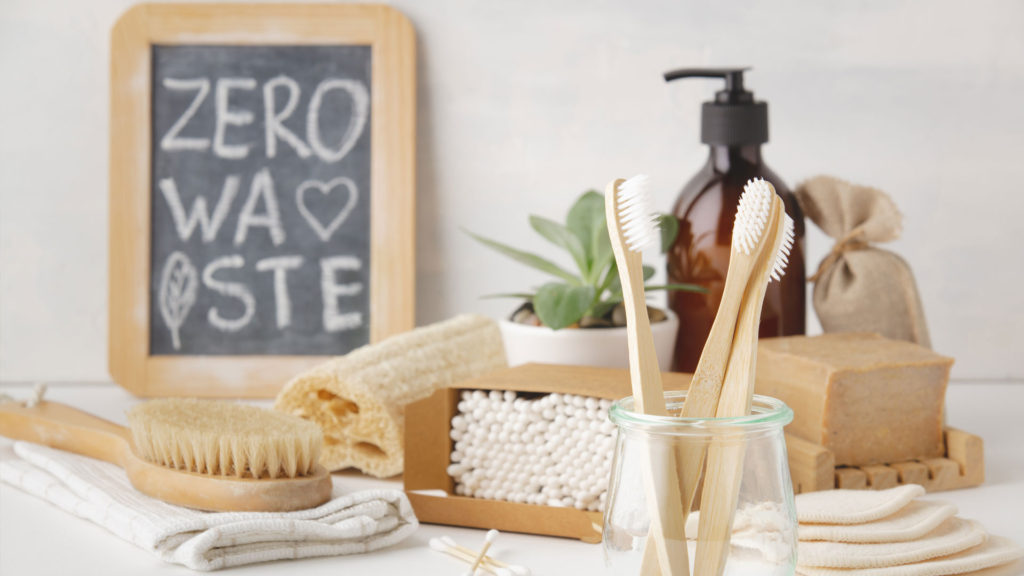 Waste and recycling
A great place to start when it comes to reducing your hotel's environmental impact is with waste management and recycling. Amongst many things, your home could begin:
Conducting research into local recycling initiatives you could take part in
Reducing food waste through calculated ordering
Swapping plastic items for biodegradable ones
Ensuring that you're complying with all local available recycling initiatives
Using liquid dispensers and refillable instead of individual beauty products
Prioritising suppliers with low-waste protocols
Composting your food waste
Reducing your use of paper by putting resources online
Training staff to optimise recycling initiatives
Mostly comprised of national park space and as a series of small islands, recycling and waste management on the Galapagos Island is difficult. To find out more about the Galapagos Islands' progress with waste management, click here. 
Sustainable accommodation: Chez Manany Galapagos Ecolodge
Chez Manany Ecolodge is committed to sustainability through powerful initiatives and eco-friendly infrastructure.
During your next visit to Isabela Island, why not experience Galapagos in a more conscious way? Taking an active part in the conservation of the islands and supporting local economy can be achieved by supporting local, sustainable businesses like ours.
To find out more, click here.
To book a room, click here.