It's not uncommon in today's society for guests to want to book sustainable accommodation – that which cares for the environment, people and animals in a destination. But how can you know whether a hotel is sustainable, or not? Should you choose a big hotel chain for your next trip, or a small – perhaps boutique – accommodation option? In this article, we explore the question: "Are small hotels more sustainable than big hotels?"
What is sustainable accommodation?
Zero-carbon, sustainable, green, eco-friendly – we constantly see these words within the tourism industry. With the rise of an increasingly conscious population and indeed, sustainable travellers, many hotels are latching onto buzzwords which portray their hotel as kind to the environment. But how do we know if a hotel is sustainable or not?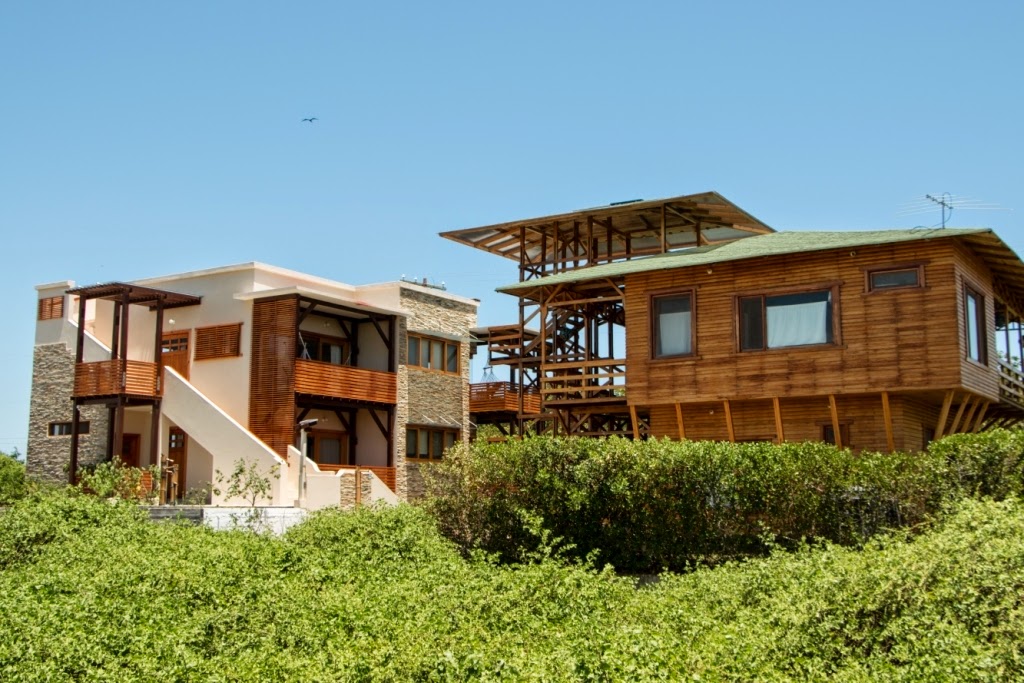 One way for us to know whether a hotel is sustainable, is to find out whether it owns an environmental certification. Travelife, Ecotourism Australia, Greenkey and many other certification bodies exist in order to help consumers choose sustainable properties. However, there is a downfall.
Not all properties which are sustainable look into achieving a certification. This is often because these can be very expensive to attain and many small businesses simply don't have the time. Unfortunately, what this means is lots of sustainable accommodation options across the world without certifications are not given the platform they deserve for their sustainability. Meanwhile, large hotel chains doing the bare minimum are able to showcase their hotel as eco-friendly.
Another way in which we can find out whether a hotel is sustainable is by checking out its website. Looking for clues about the eco-friendly initiatives they implement can give us an idea about whether our values align with a hotel's. Unfortunately however, we must be mindful of greenwashing in doing so. Many companies across the world carry out marketing strategies using 'green' language and using eco-symbols which are deceptive and solely used to persuade the public that an company is sustainable, even if it is not.
So, if faced with a lack of information, how do we know which kind of hotel to book? Perhaps the concept of exploring small boutique, locally owned properties, compared to large hotel chains, can help us.
Considerations: bigger or smaller hotels
When faced with a decision – whether to book a small hotel or some accommodation associated with a big hotel chain, which is more environmentally friendly? Below, we outline considerations when it comes to each.
Big hotels
Hotel chains have more money to implement change
Whilst this is often true, it is important to look at whether a hotel is actually doing positive things for the environment. Installing energy saving lightbulbs is a great start, but it doesn't make a property eco-friendly.
Large hotels sometimes have sustainability committees
A number of international hotel chains employ a sustainability team. This is a great step towards hotel sustainability, but it should be considered that this doesn't always make for excellent results.
Some large hotels implement large scale environmental innovations
Some big hotels across the globe have implemented incredible innovations into their properties. For example, awarded the 'World's Leading Green City Hotel', Parkroyal on Pickering in Singapore implements incredible carbon-neutral and zero waste practices amongst many other initiatives. It is important to note however, that not all hotels do this.
Their impacts are much larger
If a large 500-room hotel implements green innovations into its everyday operations, hundreds of people everyday are reducing their environmental impact. In other words, the actual impact that a large hotel has can be much larger.
Small hotels
It's easier for smaller hotels to become sustainable
Whilst large hotels might restrict change, holding up many hoops for policy-makers to jump through, at small hotels changes to sustainability initiatives can be made without friction. This makes it easier for owners to present their own values in their services.
Money isn't everything
Small, locally-owned hotels often reflect the visions, missions and personalities of their owners. Driven by the experience and individual satisfaction of their guests, they can be more focused on their destination and guest experience, not just money.
They're connected with other local businesses
Where a large hotel chain might have established multiple relationships with international suppliers; for food, drink, furniture and so on, small hotels often purchase more locally. As a result, the carbon footprint of guests is often kept lower, whilst local businesses are also supported.
Your money is kept local
When travelling to any destination – especially one which suffers economically – it is heartbreaking to see your money reach an international chain and head straight back to the US (or wherever the company is based). When staying at a local hotel, your money is kept locally, and spent locally, helping to support the region directly.
So, are small hotels more sustainable than big hotel chains?
As you can see, the answer to this question is very difficult. In fact, it might be better to ask yourself another question entirely, or to make each decision based on the local situation.
For example, during a stay in rural Tanzania, you might decide to stay at a local guesthouse, supporting the local economy and people, and keeping your money within the country.
On the other hand, when in a big city, it might be wise to focus on the carbon footprint of your stay. During a stay in London, perhaps opt for the most eco-friendly hotel, with an accreditation and with a carbon-neutral status.
The key, actually understanding what sustainability and responsible travel means to you in a particular destination. Whether it's local welfare and poverty alleviation, waste reduction, carbon reduction or anything else you find most important in a location, you can match your values with a hotel.
Chez Manany Galapagos Ecolodge
At Chez Manany, we cherish the place we live and want to protect it. As a result, we have implemented a number of operational practices which help us care for our environment.
From solar panels, to our organic garden, to our strict waste management processes, we run our business with the Galapagos Islands in mind.
For more information, click here and to book a room with us, click here.